Gifts & Petit Gifts for Wedding Attendees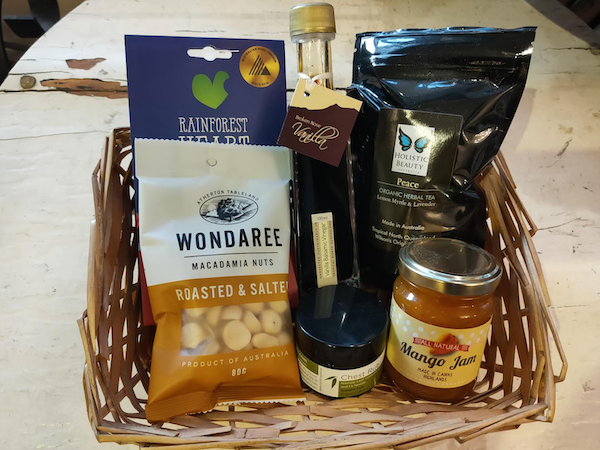 Are you wondering what to do with a petit gift that expresses gratitude to the guests who attended on their special day?
It's heavy to bring from Japan, there are restrictions on what you can bring, and depending on the wedding company, you may be charged a fee for bringing in small gifts.
I want to convey the feeling of "Thank you", but I don't know what to do. .. ..
It's a little annoying, isn't it?
Therefore, Cairns Wedding has prepared a gift (petit gift) that can be given to attendees.
Three benefits of locally procuring gifts for overseas weddings
Less luggage to bring from Japan
It's hard to prepare for the wedding, but it's hard to find and bring in gifts for guests! !! For couples who want to reduce their luggage as much as possible, we have prepared a gift that can be procured locally.
Since it is a gift that is particular about local products in Cairns, Australia, guests will be pleased.
The gifts prepared at the Cairns Wedding are all locally produced in Cairns. Would you like to send something wonderful overseas to the guests who attend the overseas wedding ceremony? There is no doubt that you will be pleased! is.
There is no charge for bringing in small gifts!
Since it is a small gift procured locally, there is no carry-on fee! So, if you want to spend a little money on gifts, but you have to pay a carry-on fee, why not? That's why let's procure gifts locally!
The gifts that are particular about local products are still attractive
small gift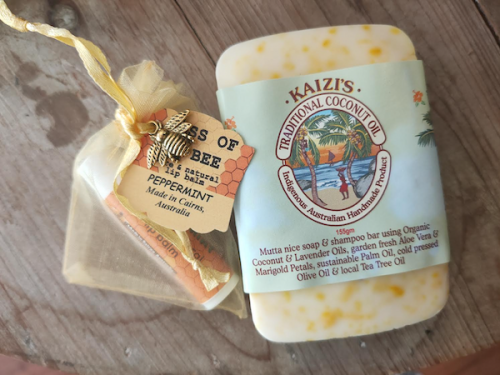 Soap:
Handmade soap by Kaizi, who makes coconut oil using traditional methods.
It contains coconut oil, as well as marigolds and aloe in the garden.
Besides, locally produced tea tree oil and palm oil made by sustainable farming methods,
All materials, such as cold-pressed olive oil, are considered to have an impact on the body and the earth.
It is carefully selected.
A refreshing scent and firm foaming (use a whipping net is recommended).
It can be used both as a shampoo and for the body.
lip
The lip is handmade by Mark, a beekeeper living in Cairns.
Natural beeswax has a high moisturizing effect and gently protects the lips. A lip that spreads well and is healed by a faint scent.
Suite set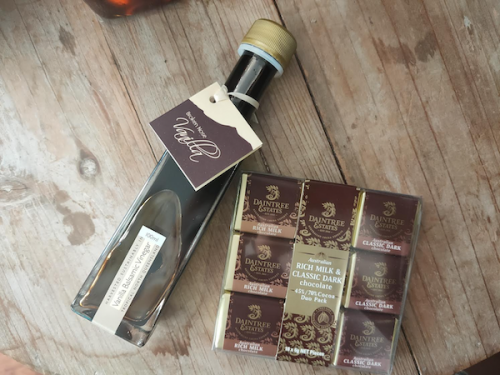 chocolate:
A Mosman district about 90 minutes north of Cairns. Cacao with a slightly fruity taste, grown in the beautiful water of Mosman and the tropical climate, and chocolate made mainly from local sugar. There is only one Australian company that handles everything from cacao to chocolate production (Bean to Bar), and we are particular about quality and taste, and the chefs also praise it. You can enjoy the true taste of cacao without adding fragrances or chemical seasonings.
Balsamic vinegar with vanilla:
Handmade by Fiona, who runs an organic vanilla plantation in southern Cairns. Vinegar with a hint of high-quality vanilla can be used for avocado, shrimp, tomatoes, etc. in small amounts, or for dressing. Please enjoy the additive-free taste.
Cairns Earth Blessing Gourmet Set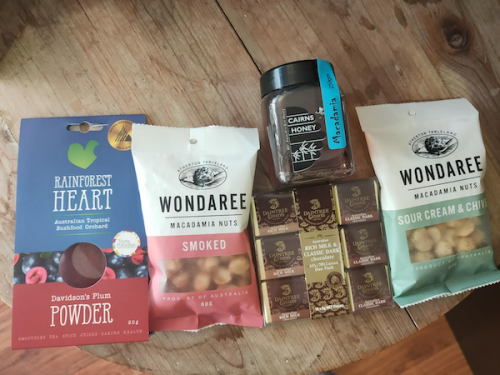 Davidson's plum powder:
Davidson's Plum, a Cairns-origin superfood that has nearly three times the antioxidant properties of blueberries. A nice dish that is a powder that is easy to take in the strong vitality and nutritional value of unimproved fruits. You can pour hot water and enjoy it as tea, mix it with yogurt or smoothies, sprinkle it with a little salt, or make sweets such as cheesecake. The bright colors give a gorgeous finish.
Macademia nuts:
Did you know that macadamia nuts originate here in Queensland, Australia? In ancient times, it was a food eaten by indigenous Aborigines and was popularly known as "Queensland Bushnuts". After that, he went to Hawaii and became a big hit. Although the name has changed to the present, Australia is still the number one producer in the world. These macadamia nuts are from a farm run by the O'Neill family since 1984 on the Atherton Plateau, west of Cairns. (The farm name Wondaree means Tree in Aboriginal language)
690 meters above sea level, it is a high-quality nut carefully grown in the fertile land of volcanic sites and in a warm climate.
honey:
100% low honey collected from a birdhouse near the rainforest near Cairns, which is also a World Heritage Site. Additive-free, unprocessed, unheated, natural and precious honey.
(Like honey sold in general, more than 150 kinds of nutrients such as vitamins, minerals and enzymes that are originally contained in the process of heat treatment and processing are not lost and are contained in a living state.)
Enjoy the high-quality flavors of eucalyptus and tropical plants and the abundant unpolluted rainwater.
Self-care set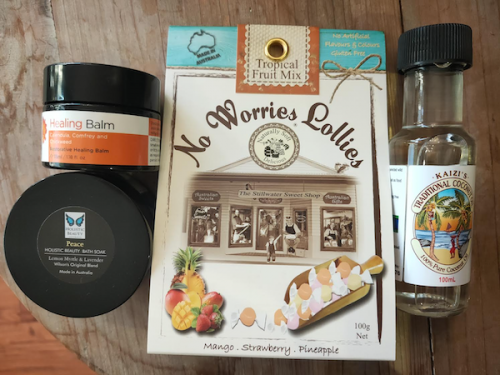 Bath salts:
Based on Epsom salt, which is said to improve blood circulation, have a high relaxing effect, and improve swelling. Super blend containing 9 kinds of the finest essential oils, which is more than twice as much as normal aroma products. The petals are beautiful to look at, soothing your mind and body, and transforming your bath time into a spa. Foot bath is also recommended.
Healing balm:
Valuable eucalyptus hand-picked in the bush in the hinterland of Cairns is distilled only for a certain period of time, and oil filled with only the purest ingredients and calendula (marigold), a skin-beautifying ingredient that used to be used by Cleopatra in the past The main ingredient balm. Gently heals skin problems such as scratches and rough skin. The benefits of this product will be used for indigenous Aboriginal cultural protection activities.
Soft candy:
Carefully handmade sugar and fruits from Cairns. A discerning candy that has been arranged through trial and error to match the ingredients of Cairns from the recipes of the good old days. No fragrances or preservatives are used, and the deliciousness of the ingredients spreads in your mouth.
Coconut oil:
Additive-free, unrefined virgin coconut oil. It is made by the traditional method of cold pressing + natural fermentation, which takes time and effort. The nutrients of coconut that grows naturally in the suburbs of Cairns are almost the same. It can be used not only for dressing and other foods, but also for moisturizing the skin.
Premium set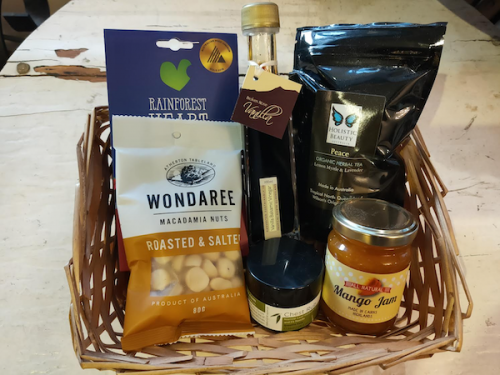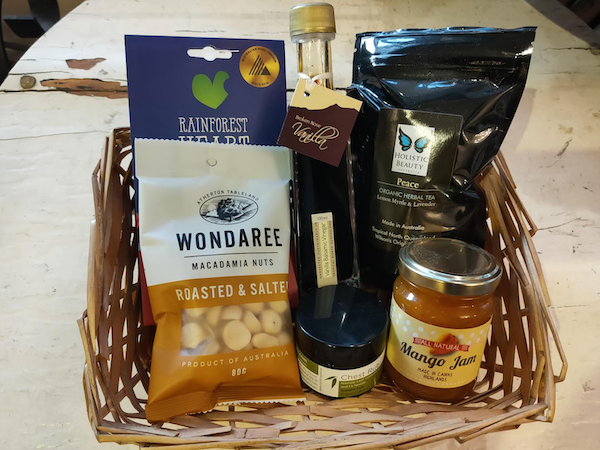 Mango jam
Brian, who lives in Mareeba, a mango producing area, one hour west of Cairns, makes mango jam by hand using the old-fashioned method. No coloring or synthetic preservatives are used, so you can rest assured.
It has a gentle taste with a modest sweetness and a smooth texture. Enjoy the tropical flavor by spreading it on bread or sprinkling it on yogurt.
Herb tea
Contains 5 types of herbs with the theme of healing. The petals are also beautiful, and using a glass tea pot will make your tea time even more elegant. It is also delicious as iced tea and can be enjoyed by children and pregnant women.
In addition, detailed product description is also described here.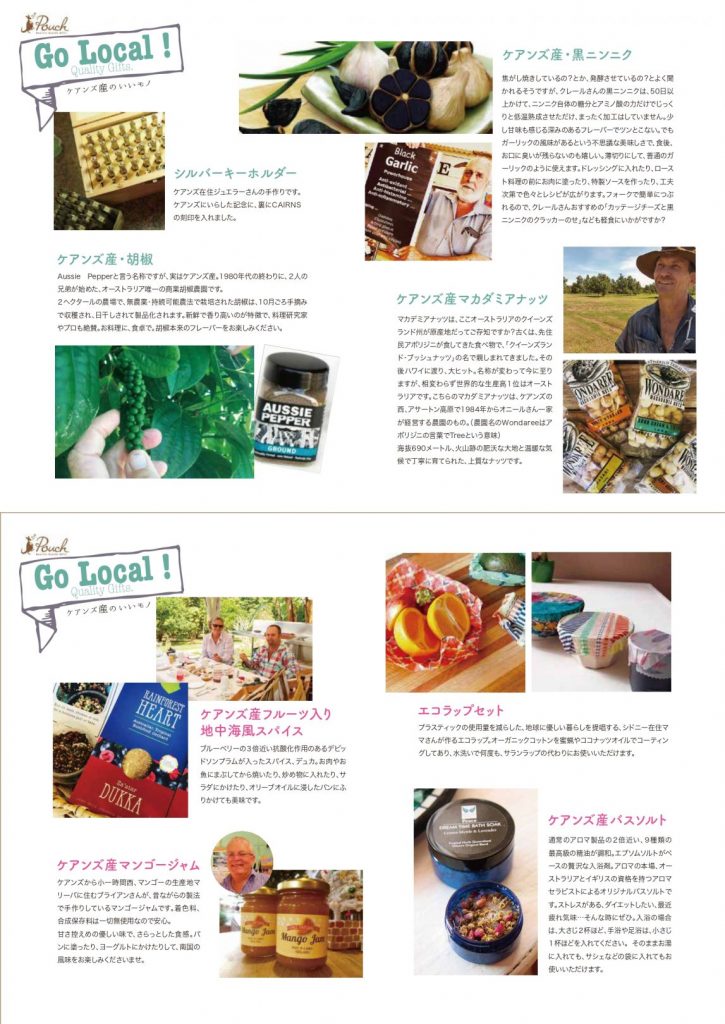 Happy Proudly Made in Cairns tagged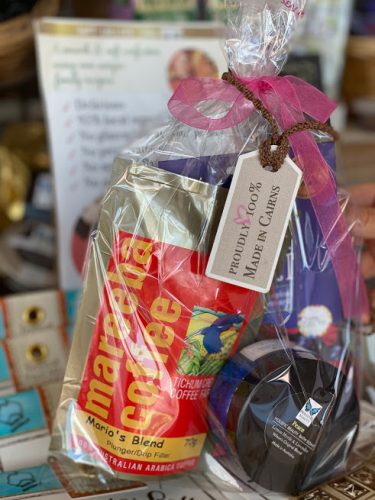 When packing, we will tag it as Proudly Made in Cairns.
Cairns, with gratitude and heartfelt gifts of locally produced products.
Hospitality to guestsAfter all I want to do it.
Cairns Wedding will answer the feelings of such a couple.
We accept reservations for gifts only for those who request a wedding ceremony at Cairns Wedding, as well as those who do not.
Please feel free to contact us.
Recommended articles for you