A collaboration between a major web travel agency, Hot Holiday and a dream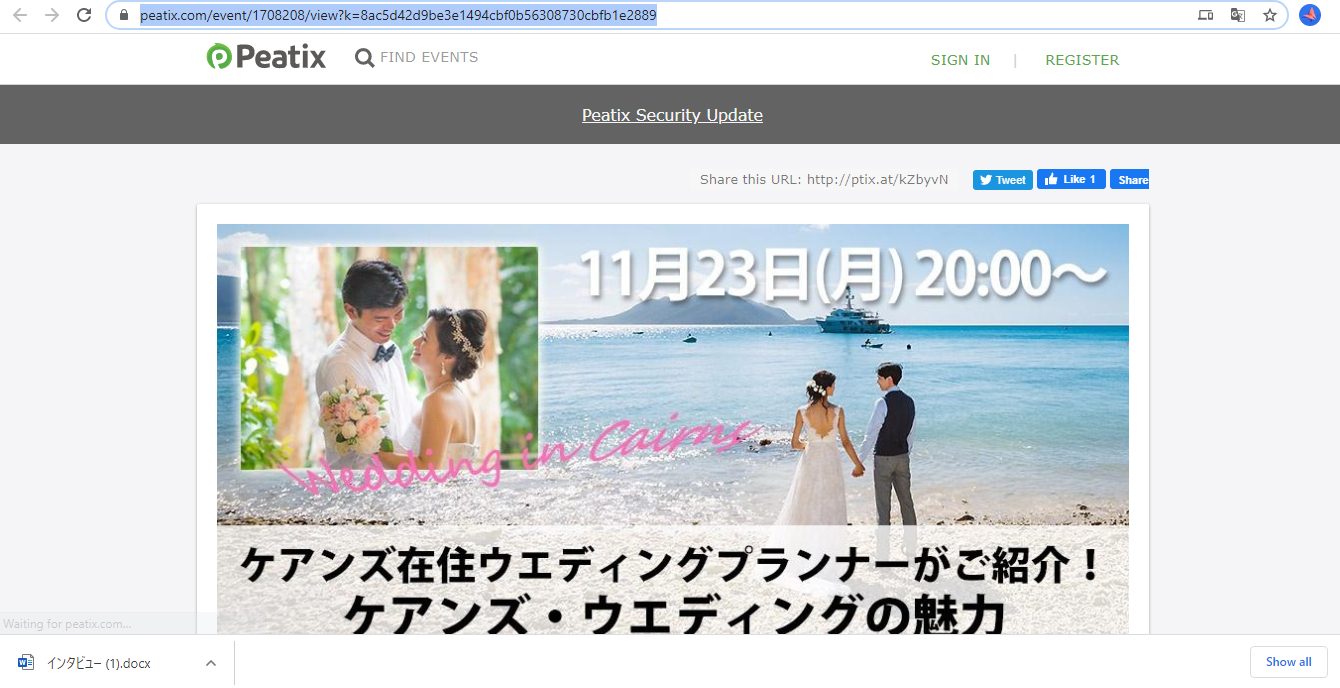 How are you guys doing?
I have a nice report today.
Next Monday, November 23rd (holiday) at 8pm, we will have an online wedding event.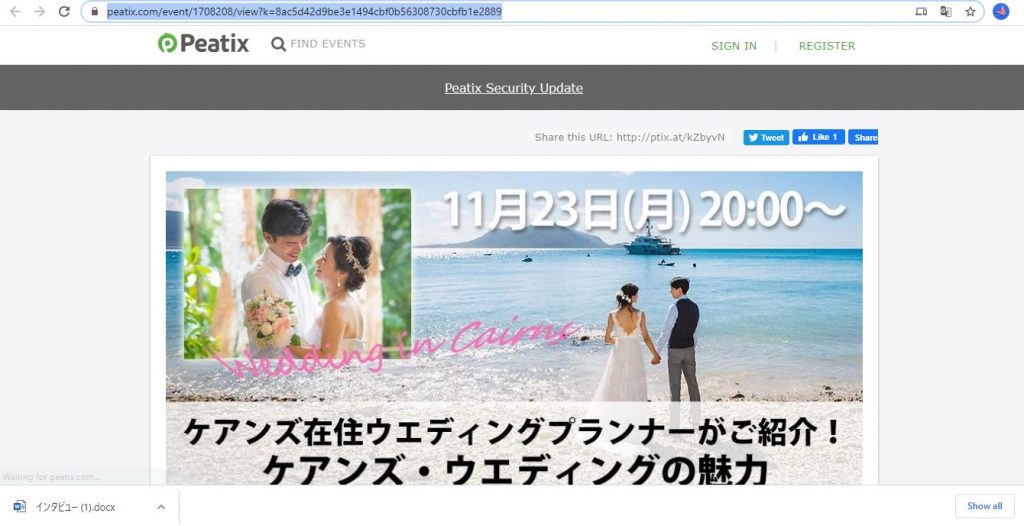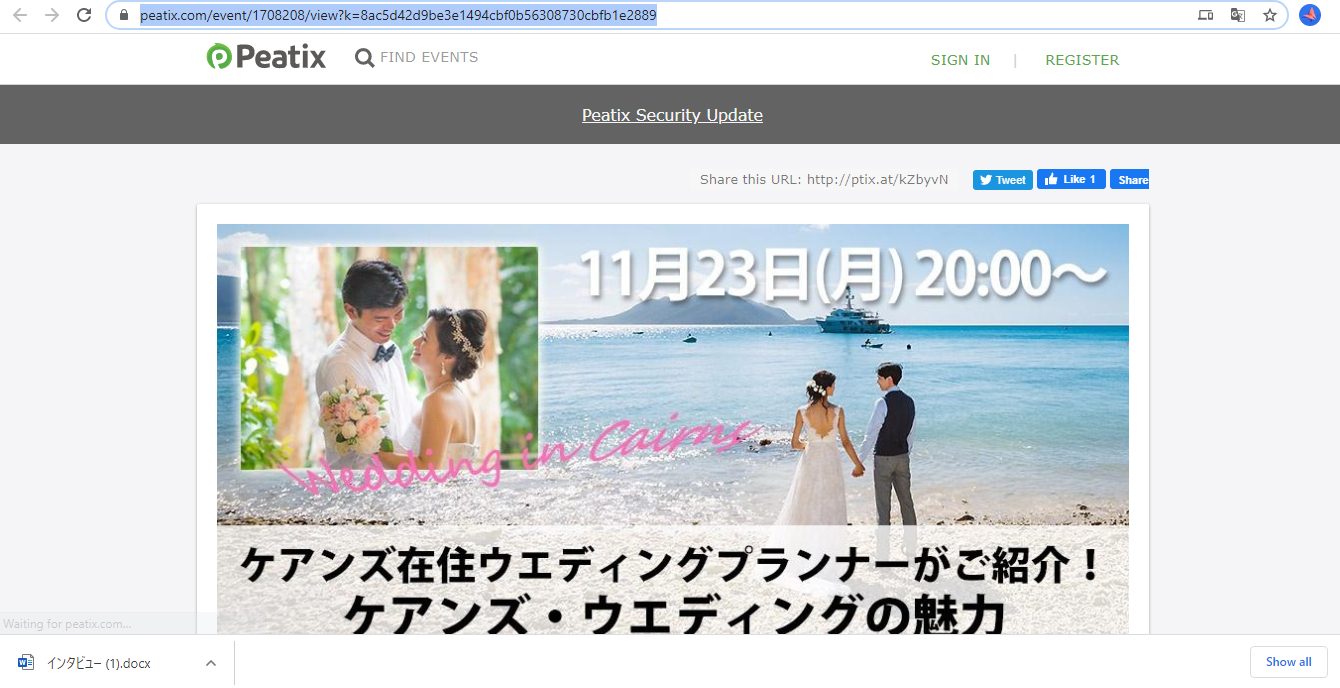 You can apply from either page, so please apply from the page (link on the upper left of the photo) that is easy for you to apply.
It's like a dream to collaborate with a major WEB travel agency, Hot Holiday, to hold an online event like this. I'm really happy.
A recent trend is to get information from locals on online tours instead of guidebooks.
Get wedding information online instead of wedding featured in wedding magazines and guidebooks.
Get the latest and reliable information from the local staff and prepare for the wedding ceremony with peace of mind! You can do it.
In the first place, I had been getting information online like this for a long time, but with Corona, the ratio has increased significantly.
Cooking classes, yoga classes, all online classes are established.
There was no online wedding project I would collaborate with before Corona.
Here, I would like to take a look at my current situation and the situation before Corona.
Become a corona
Being a corona, my life has changed drastically.
Because it's a corona
Pinch is a chance
Don't lose to Corona
Change direction
Take the corona in the wrong direction
I heard a lot of words such as. I wonder if I will lose each time
Taking online classes, attending an online university, entering a business online salon, attracting customers for the first time on an online Cairns trip earlier than anyone else, I've already tried to turn a pinch into an opportunity with a dash.
However, one day, the thread broke and
I don't want to do anything. Nothing comes into my head.
That's the situation.
When I saw people's positive SNS posts, for some reason, tears came out, and I couldn't do anything, and I felt sad, and I felt restless, like a rushing heart. Tears.
As the time when nothing motivated passed, Hot Holiday-san approached me for this project, and I was able to get me back.
That's why this project is like a god.
So please support me. I think from the bottom of my heart.
50 days later this year. I don't know what I can do, but with the help of everyone around me
I will do my best until I become the best wedding planner in Cairns, no, the best Japanese wedding planner in Australia.
Thank you for your support.
Recommended articles for you