A letter from the bride who dared to search for and find an overseas freelance wedding planner
When a couple thinking about an overseas wedding first goes to a travel agency to make a honeymoon reservation (travel reservation) and consults that they are thinking about an overseas wedding, they will always be guided by a major wedding company with which the travel agency is affiliated. Will be
Some travel agencies have branches of major wedding companies, so there is no choice but to apply for a plan for a major wedding company.
That may have been good in the past when the Internet was not widespread.
An era in which there is no room to even know that we are in a situation where there is no choice.
But now, in the information society, we can choose the plan and company that suits us best from various information and choices.
It seems that the couple this time was also informed by a major wedding company when they applied for a trip with Mr. J ○ B.
He dared to look for someone who was doing it personally and found Cairns Wedding.
It seems that the bride had many connections with people who are working individually due to their work, so for those who are also working overseas as individuals
He said he was interested and said, "I really searched for someone who is a wedding planner overseas!"
I received an application immediately.
I'm happy.
After the wedding, the bride gave us very warm and happy words while she was busy.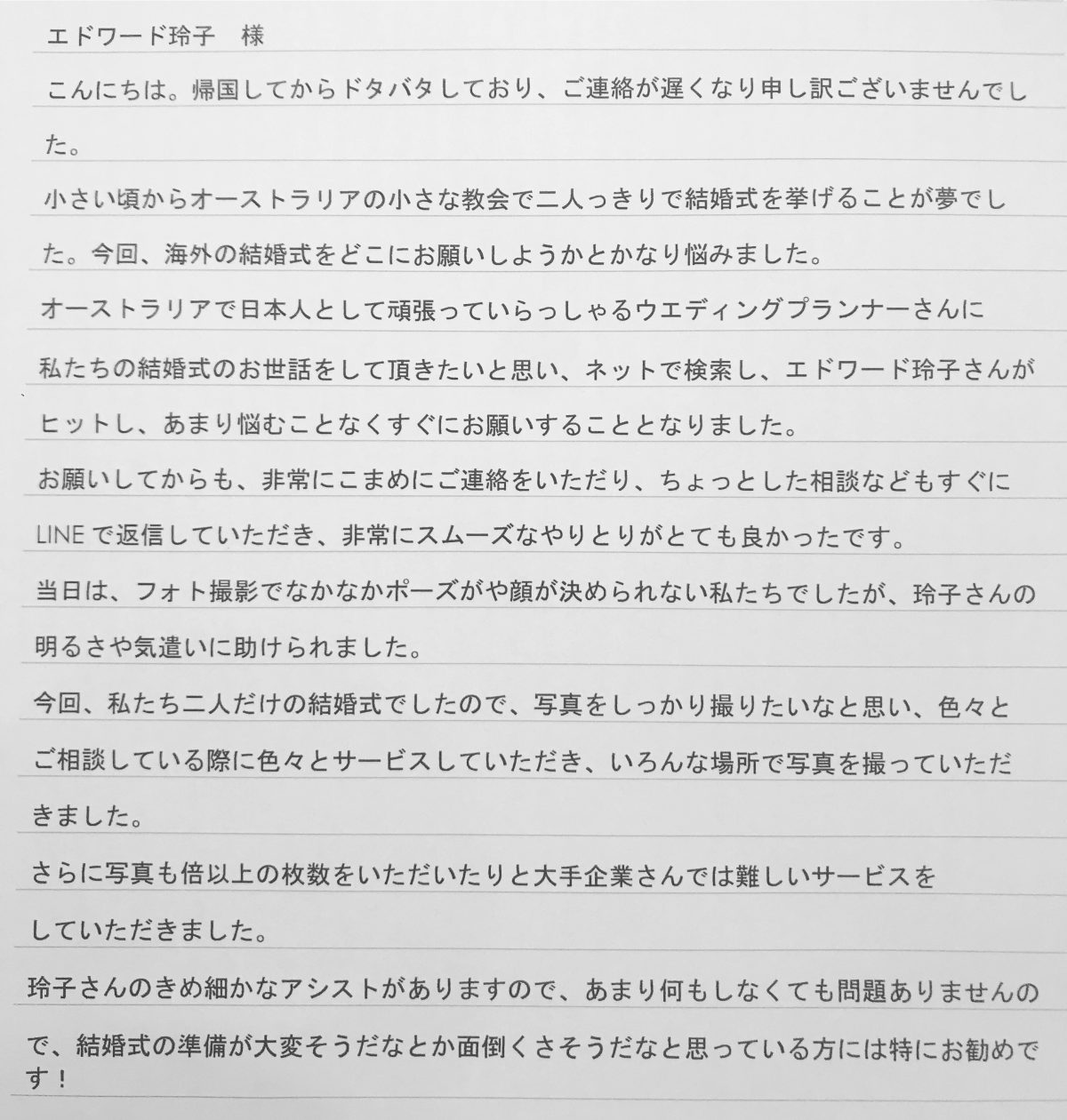 Church: St. Mary's by the Sea Chapel
Options: Cairns Street Photo Tour + Pick-up