Happy words from customers who had a wedding ceremony at Tara Beach
About a year before their wedding, I was in charge of promoting the wedding at the Wedding Expo held at a big site in Japan as a representative of Queensland, Australia. At that time, I was able to meet and talk to him in person.
While listening to the image of their wishes, we provided information on the wedding venue.
I don't have many chances to meet and talk to couples before the wedding, but I would like to recommend talking to them while watching their faces on Line or Skype videophones as much as possible.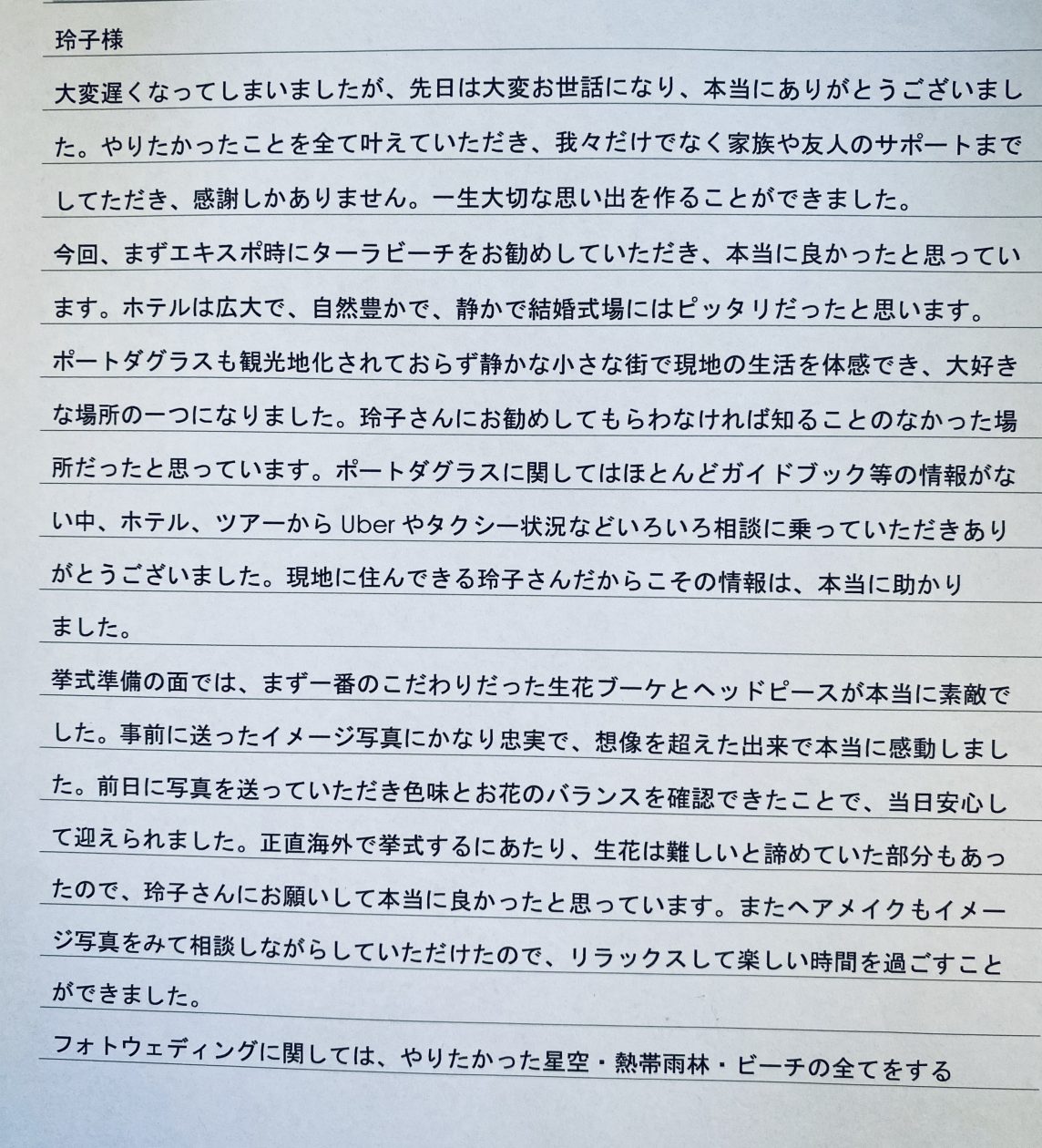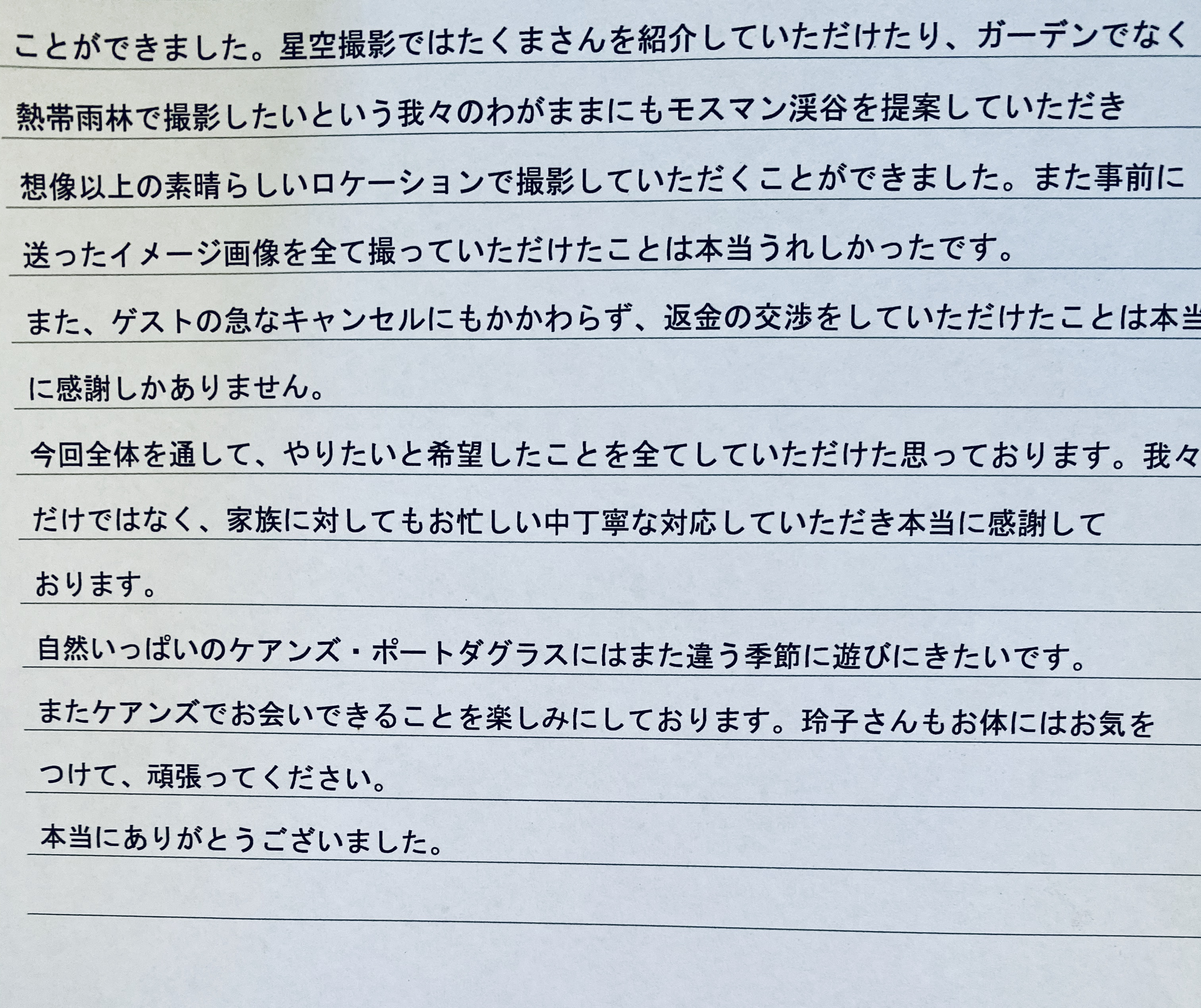 It was a wonderful time surrounded by wonderful family & friends.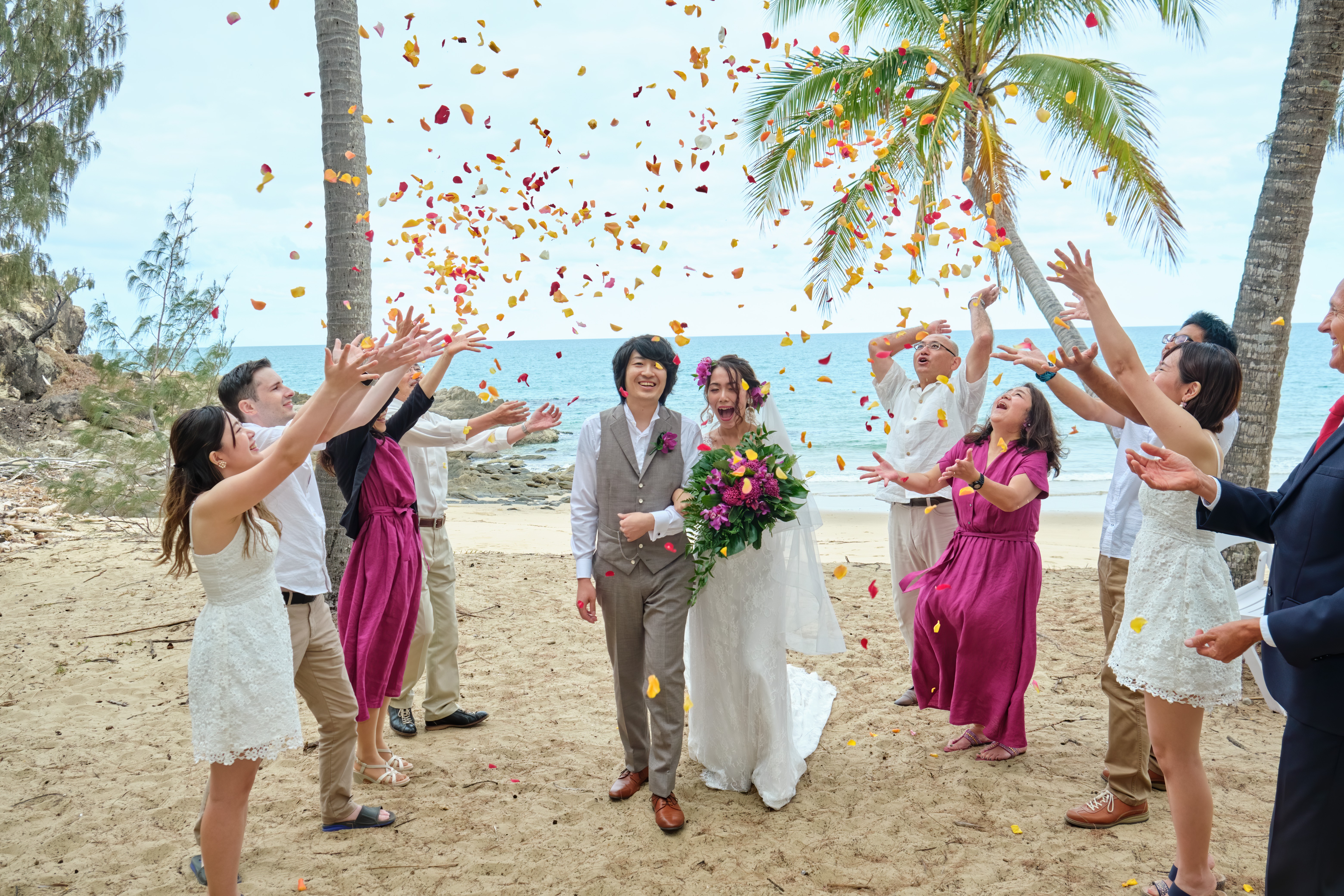 ** Wedding venue **
Tara Beach Resort
** Meeting **
They applied for early check-in at the hotel because they wanted to take a break immediately after their arrival in the early morning.
Therefore, after arriving in Cairns, we had a meeting for about an hour the day before the wedding at around 3:00 pm, which was a little slow.
** Wedding day schedule **
After hair and makeup
I wanted to take a photo in the rainforest, so I left for a location photo of only two people before the wedding
Hair image change after location photo
About 40 minutes after the wedding, I took a beach photo with my family on the beach in front of me. After that, just two people took a beach photo
party
All-you-can-drink, 3-course menu
** The day after the wedding **
Starry sky photo tour