Thank you for your support message! Cairns Wedding customers are all warm
Due to the influence of Corona, there are no flights connecting Japan and Cairns, so we are still unable to help couples who want to have a resort wedding in Cairns from Japan.
Cairns is not particularly affected by corona and is not obliged to wear a mask, so no one wears a mask. Restaurants and other facilities are also open normally, but Melbourne, another city in Australia, is still locked down (as of October 13, 2020). It seems that the number of infected people is less than 20 people, but it seems that the lockdown will not be released until the average number of infected people is 5 people a day in 14 days. It is a very difficult corona situation in Australia.
That's why my work as a wedding planner suddenly had to stop, but when I learned about that situation, the graduated bride gave me such a happy message.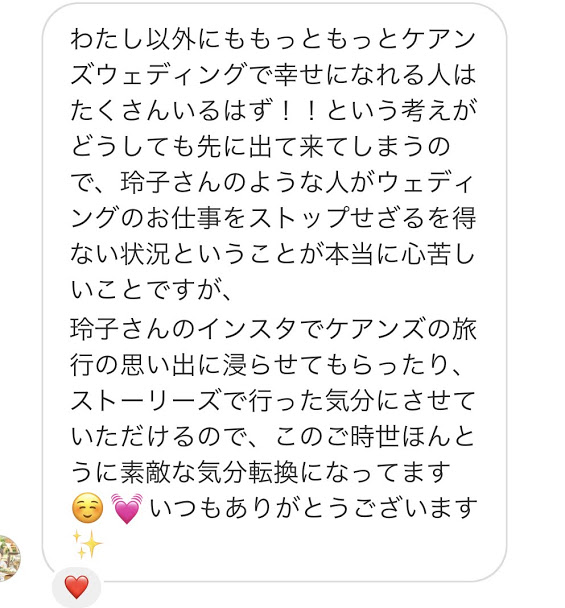 By receiving such a message, I will be able to do my best.
Click here for Instagram ➡ Cairns Wedding Instagram Account