A small wooden chapel standing in nature.
Stained glass designed with plants and birds adds glamor to the natural light.

Surrounded by the rainforest, a river named Crystal Cascade runs in front of the chapel.
It is also the perfect place to take a commemorative photo after the ceremony.
Power
A wooden chapel surrounded by ancient rainforest

You will feel the power of nature, such as the dark green of the trees and the scent of the soil, the sunlight shining through the trees, and the beautiful water, unraveling your mind and body.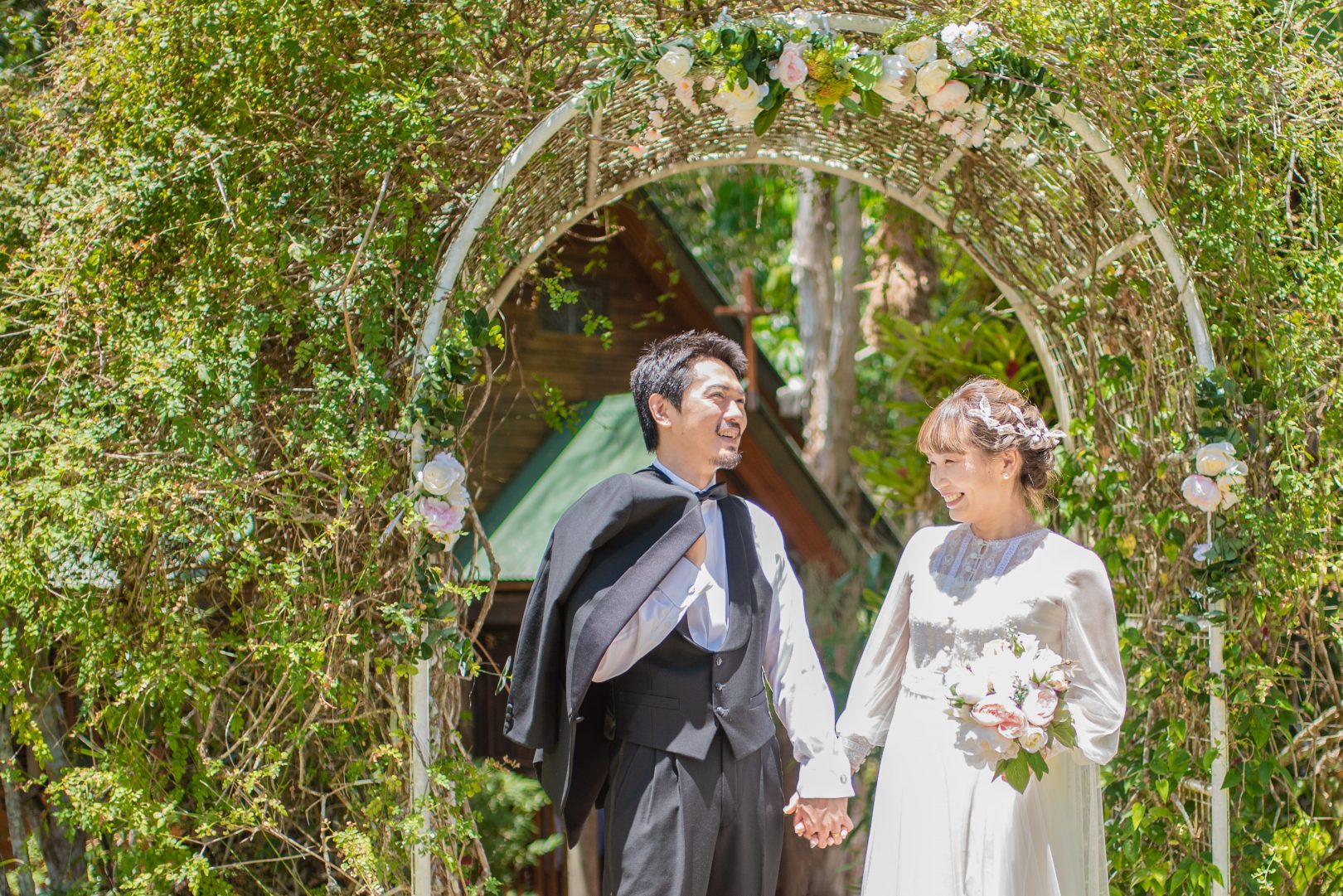 Ceremony
The inside of the chapel is wrapped in the warmth of wood, and natural light shines through the stained glass designed with plants and birds, creating a warm and cozy ceremony.

A wedding ceremony in the garden next to the church is also OK!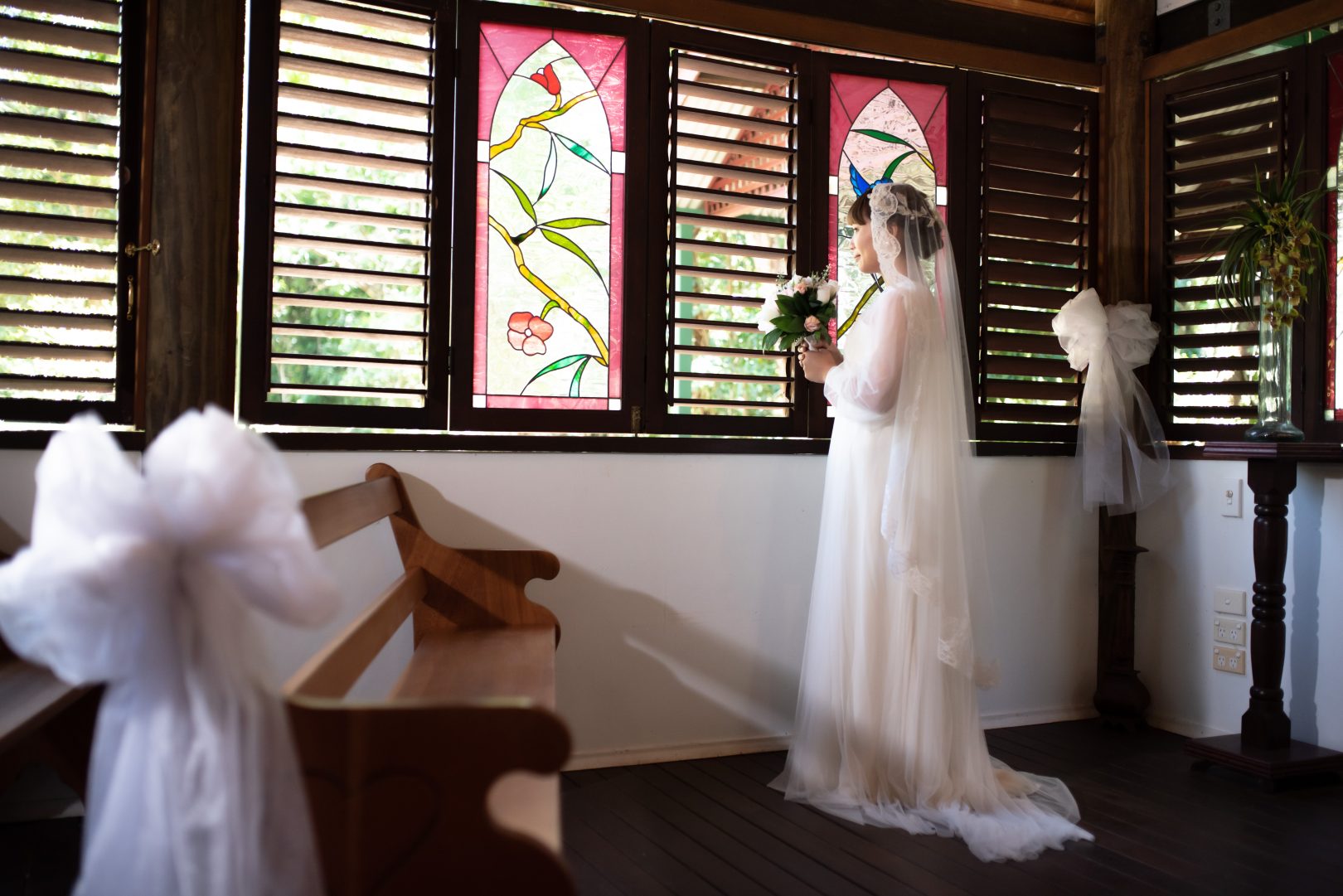 Price Info
Price information
Normal Plan
¥ / 為替相場によって変動$1,500
Marriage certificate (no legal effect)
Silk bouquet & Boutonnière
CD / ipod music
Ring pillow (rental)
Permission to shoot around the chapel after the wedding
The price might be changed when the busy season.
Please feel free to contact us.
Information
access

Cairns City / Approximately 30 minutes by car from Cairns

Seating capacity

About 30 people

Virgin road length

About 6m

Wedding words

English, Japanese

musics

CD

Non-departure day

Sunday

Remarks

・ We can also handle garden weddings.
How to Contact
Please feel free to ask the qoutes
You can contact us in Japanese and in English.
Contact us with Skype, Line, instagram, and email.